If you started your blog and you want to rank higher with the website. Then you need to speed up your website load time.
WHY? Because site speed has a huge impact on SEO ranking and Conversations.
Improving your site speed is necessary for increasing website traffic and engaging with the audience.
Do you know the effect of slow site speed?
Ok, let me tell you.
One second delays in opening your site then it causes:
Decrease of 11% Page Views
16% of Dissatisfied Customers
About 7% Loss of Conversions
Now just think the opposite of it.
Creating great content, adding visuals, and design beautifully to attract more peoples, but if they leave your site without interacting?
The reason for this, Not Reducing Website Load Time.
When there is some increment in the site speed than what kind of advantages you can enjoy.
The faster your website loads, the lower the bound rate. and you have a better chance of higher ranking on Google over slow-loading sites that have high bounce rates.
Let's explore How You Can Boost up Your Site Fast!
Here's the Breakdown:
Let's start with the basics.
What Is Page Speed For A Website?
In simple words, Page speed is the matrix to know how fast the content on your page loads.
First of all, Site speed and "Page speed" are not the two different things. Site Speed is the Page Speed for page views on a site.
You can find your website through Google's PageSpeed Insight that how fast your site loads.
A page's loading speed working upon several factors like site's servers, page file size, and compressed images.
Here's the three important matrics for measuring site speed.
#1. TTFB (Time To First Byte)
#2. First Meaningful Paint/First Contextual Paint
#3. Fully Loaded Page
Which is the best page load time?
Google says 3 seconds is the best timing to load the site.
But in a survey, it's noticed that the average website takes 22 seconds to load. And you know 53% of visitors leave your site if it takes more than 3 seconds to load your site.
There are tons of factors that affect the speed of a website. But today we are going to discuss some major factors.
You can imply them easily and make your website faster.
Google has used fast page loads as an SEO ranking factor since 2010.
And in 2018, Page Speed factor increased the importance of Google ranking.
In short, slow loading speed is equal to low ranking.
It can decrease your audience and increase the Bounce rate.
Here's the Average Speed Index of every single industry in the USA.
According to Google reports says, your page speed can increase and decrease your bounce rate. like if your site loads a page in 10 Sec. that's mean your bounce rate will be 120%.
Take an Example of all Loading factors.
Let's Come upon Next Topic.
Now the question is How you can score 100% Google PageSpeed Insight for loading speed? and how you can boost up your site.
Have a look at my website.
That's Google PageSpeed Insight result.
93/100. which is good but can be better.
Here are the GTMatrix Results, that's show 2.3Sec. load time of my Page.
Now bad for New Site.
This is the last Pingdom result that shows 2.36Sec. of my site.
Every website works on different servers. but almost the results are the same.
Let's know, how you can speed up your website for ranking.
Compress Your Images
Images play a major role in the content. It makes your content more attractive and easy to understand.
It makes your content more informative and useful. And no doubt it attracts more and more visitors on your blog.
But these pictures are the reason to take more time to load your website. So is it a good idea to use pictures less in your content? No, not at all.
If you do this then it's very dangerous for your blog and also reduces the number of visitors on it.
It comes first because the biggest reason for slow page speed is Large Images. This takes 50-90% of the page size.
When you fixed this on your site then you will find a huge impact on speed.
Compression is one of the best optimization techniques to fix image size. and you can 50% and more image size by using simple compression tools.
So, If your website runs on WordPress then you just need a plugin to do this.
I use WP Smush to Compression &  Optimization my all images.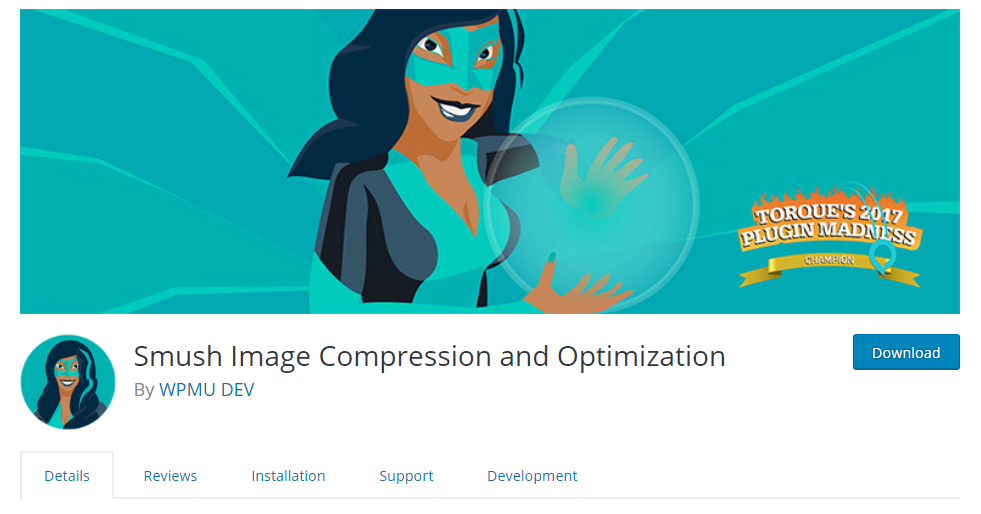 It has tons of amazing Free features.
You just have to set a principle width and length and if there's an image that exceeding it then it will automatically resize itself to the principle size.
WP Smush automatically compresses any images that you upload to your WordPress Media Library. And plugin creators say, This can reduce 14.23%  of your FileSize Images.
This is different from other tools that reduce only quality.
You can use similar plugins like OptimiZilla, CompressJPEG, and more.
Minimize HTTP Request
As we know that a web page consists of a lot of things like images, stylesheets, and script.
These various articles take time to load your web page. Because an HTTP request is made to all of these elements. So the more elements in your blog site, the more time it takes for loading.
So your first step is to reduce the requests and for this, you have to decrease the number of elements used in your web page.
Let me tell you how you can do it.
You can use a tool named developer tools to check the HTTP request that your site makes. If you want to analyze then just make a right-click on inspecting option.
Then go to the Network tab. And then you get results on your screen.
Observe this data and reduce the HTTP requests to boost up your blog site.
According to Yahoo, 80% of a web page load time is spent on downloading images, stylesheets, and scripts.
Minify And Combine Files
Now you know how much HTTP request your page made. It's time to shorter them. But you don't know where to start this process.
You must start this process from HTML, CSS, and Javascript files. Because these files are important as well as decide the appearance of your website.
These files add numbers to your requests while someone opening your website.
You can reduce them by minifying or combine two or more files. So that your number of files and size of file reduces.
Gzip.com is the best software for File Compression, to reduce CSS, HTML, JavaScript file sizes that are bigger than 150 Bytes.
As we know the templated website builder makes it easy to build a website, but sometimes it creates messy and huge codes which also makes your website slow.
When you minify a file it removed unnecessary formatting, whitespace, and code.
Make your page as lean as possible. And for this, you can remove extra space, line breaks, indentation, etc.
If you run your website through WordPress then it's quite simple for you. You can easily do it by plugins like WP rocket.
Use Asynchronous To Upload Files
After minimizing and combining your file you also choose the way of uploading the way of files on your website.
Let me make you more clear:
There are two methods of uploading CSS and Javascript files which are synchronously and asynchronously.
If you use the synchronous method then they appear only one at a time on your website while uploading. But if you use an asynchronous method then some of them will load at a time.
Loading files through an asynchronous option, you can boost up the size of your site. Because when a browser loads page it moves from top to bottom.
You can check the option WP Rocket plugin.
Defer JavaScript Loading
It means that you can prevent some files from loading and let other files load first on the site.
You can prevent large files of Javascript and CSS from uploading on the website and let the other light files upload first on the website.
By doing this lighter files uploaded in no time and then the javascript files.
If you're using a WordPress website then you can easily do it with WP rocket plugins. And if you're using an HTML website then you have to put an external Javascript file.
Check out for more about Defer Loading JavaScript.
Minimize Time To First Byte (TTFB)
You don't only have to notice how much time does files take to load on your site. But you also have to take care of the time that your site takes to start loading.
Time to first byte is also known as TTFB. It is the time that a browser takes to wait for getting its first byte of data from the server.
Google says that 200ms is the best TTFB.
When any user visits your site then their server sends HTTP requests to the server that hosts it.
Three steps happen between the initial request and the first byte of data:
DNS lookup
Server processing
Response
You can automatically observe how much time it takes through the chrome developer's tool or third party tool.
If you use a developer's tool, you should know that response is affected by your internet connection. The slower your connection, the slower your server response.
So now I'm going to give you the solution to this problem. If you are a developer tools user then click on the Network tab and after clicking on it press on the waterfall column.
If your TTFB is less than 200 ms than it's great. If not then you can face some issues while rooting.
Reduce Server Response Time
The time is taken by DNS lookup is the major factor that decides how much time takes your website to load.
A DNS is a server that contains an IP address with its associated hostnames.
When any person type URL in the browser then the DNS changes it into IP address and indicates its location online.
A DNS is a process of finding a specific record of DNS.
If you are using a slow DNS then it increases the time taken by your site to reload. You should have to quickly move on too fast DNS to speed up your website.
Use Compression Tools
As we already tell you that small files will upload easily and larger files take time to reload.
So you just have to try to make them small. If you want to compress your files without compromising the quality, then continue reading.
We will tell you this secret after some time. Our site pages contain photos or other content more than 100kb, then this will make your site slow day by day.
You can compress them easily and for this, you can use GIDNetwork to run a compression audit.
Just enter the "URL" check out the results.
Enable Browser Caching
When any visitor visits your website the first time then it takes much time to load your page.
But when he comes a second time then it takes very little time as compared to first to load the page.
Because when your visitor came first then this information downloaded on his hard drive or storage as a cache.
And the server doesn't have to send HTTP requests again.
You can enable this option by clicking on general settings and then browser and then checking the box next to 'enable'.
Use A CDN
As you know your server hosts your site. But do you know you can use another network of servers to low the load time of your site?
When you use only one server for your site then every visitor has to send a request to the same server which takes time to load your website.
It also affects in the future when you get more traffic on your site. Then your server will not manage that much request.
Plus, it creates a problem while accepting the request which is far from your server in distance.
But imagine when you use more than one server. It's easy for your site and the requests are dividing between them.
Now all requests are managed by many servers which takes less time. So your website loads faster than before.
Have you heard about CDN?
If yes then it's great. But if not then today I'm here to give you a little information about it.
A CDN means Content Delivery Network. It helps you to deal with these kinds of issues. It helps you to cache your site with the global network of servers.
When any request is made on your site then it's shifted to the nearby server. In this way it takes less time and also kills your distance problem.
Prioritize Your Site's Content
When you are opening a website and it takes a lot of time to then you just leave that site and move on to another.
Don't let anyone do this with your site. So for this, you should have to prioritize the content of your site.
It means you have to let the top section of your site first and then the rest of the page.
When you do this it enhances the experience of your visitor. When he opens your site then he sees the top part of your site.
And when he's busy in that part, the best part of your site will be loaded. It's also known as lazy loading.
Now I'm giving you some tools which you can use for lazy loading.
Reduce External Scripts
Now it's clear to all of you that the fewer requests lead to faster load time. So now let me tell you that your external scripts also add to the load time of your site.
The gravatar that you use for blog comments is also a part of your site which adds to your blog load time. And the twitter sharing post that you put in your site will also add to your site load time.
Use external scripts wisely so that your visitor doesn't have to suffer at a low speed.
I hope you will get all my points. But if you have any kind of query then you can ask clearly. I'm always here to serve you.
Thank you for reading this❤